How can we make the right decision–and the next step in their product experience–crystal clear to our current and prospective customers?
That's the underlying problem I've been solving through my collaborations across teams.
I craft compelling, reassuring, and persuasive copy for the TurboTax monetization initiatives, aligning design with strategy. This means that I write a lot of headlines, body copy, and CTAs to help customers choose their product upsells and downgrades wisely, so that they get what they need.
This involves much testing and iteration of designs, messaging, and promotions.
Other work includes helping to craft foundational messaging for the Turbo Household product feature, as the product team further builds out this capability.
Here are some samples of the work, with more available upon request. Thanks for taking a look!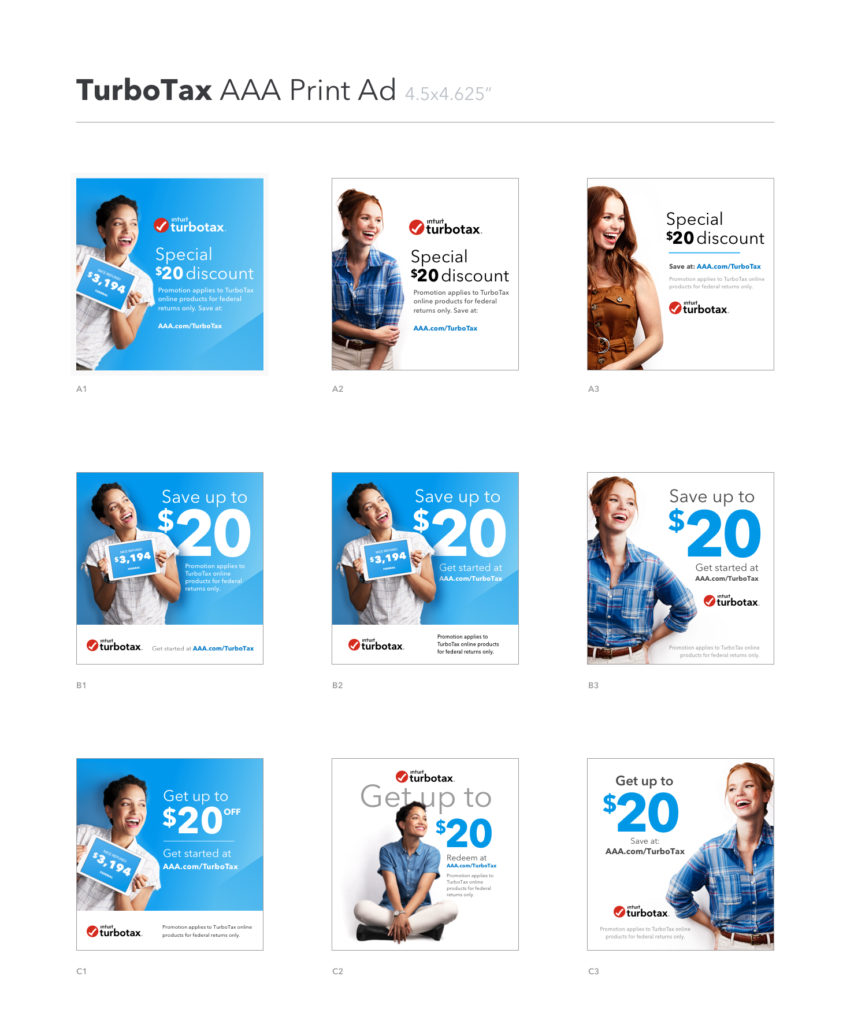 How to keep customers from downgrading and losing product benefits they need?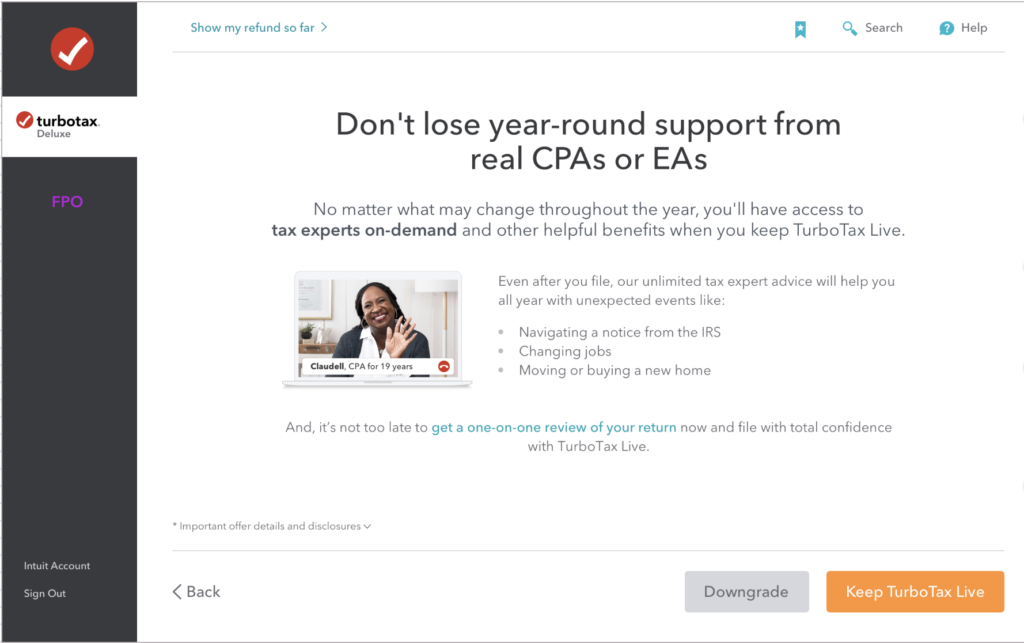 How to explain a one-time free product upgrade and appease frustration about this requirement?